Holidays
Exclusive
Business Class

Fares
Malaga From London

24-Sep to 24-Nov

£378

Book Now

Alicante From London

17-Sep to 21-Sep

£404

Book Now

Paris From London

20-Sep to 27-Sep

£418

Book Now

Algiers From London

18-Sep to 12-Oct

£568

Book Now

Istanbul From London

11-Sep to 15-Sep

£666

Book Now

Tirana From Manchester

14-Sep to 15-Sep

£754

Book Now

Berlin From London

12-Dec to 15-Dec

£806

Book Now

Kiruna From London

23-Dec to 28-Dec

£832

Book Now

Hurghada From London

17-Dec to 27-Dec

£883

Book Now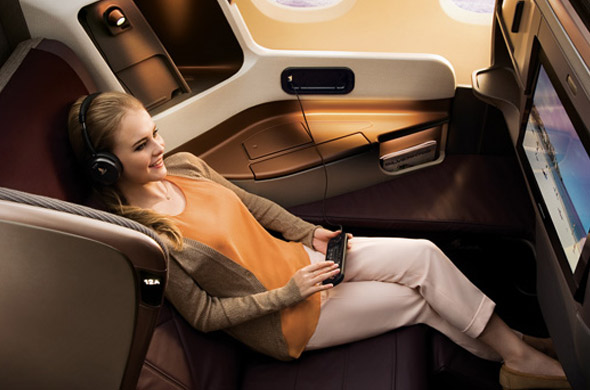 Business Class Cabins
Booking your next travel experience in a Business Class cabin will make you experience the best of both worlds. Starting from your on-ground experience with a personal chauffeur-driven car to the rich-feels thousands of feet above the ground. It is a splendid feeling that will spoil you to choose Business Class for all your travels! It gives you services including great space on your plush seats with extra legroom, sumptuous meals and exclusively selected wines & beverages by special sommelier and branded amenity kits.
A Business Class ticket with any airline is a perfect experience to enjoy your time flying in utmost comfort with distinguished luxury. In your Business Class seat, you can indulge in work or enjoy your personal space to relax. Apart from all of this, you are offered thousands of channels on your personal HD TV screen for entertainment. Several airlines offer you services like spa and lounge access that will ensure you never reach your destination feeling tired.
Book a Business Class ticket with us for your next travel and fly like luxury is your only Business!
Read More